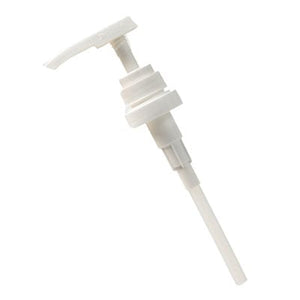 Pump Dispenser (1 / 8 oz) for 32 oz Flavor Bottles
$1278

$12.78
Free shipping for orders over $199. $25 for orders under $199.
---
---
Pump Dispenser (1 / 8 oz) for 32 oz Flavor Bottles (National Flavors and/or LorAnn)
Delivers 1/8 fluid ounce per pump. This pump has a threaded top designed to fit our quart (32 oz) flavor bottles.  Perfect dispensing amount for flavoring milkshakes, smoothies and other beverages.

Magically Enhance The Taste, Texture, Color and Flavor of your Soft Serve or Hard Ice Cream, Frozen Yogurt,  Rolled Ice Cream,  Slush Mix, Granita Mix, All types of Frozen Desserts, Milkshakes, Baking, Bakery Emulsions, Cooking, Cannabis and More.

Nutritional Info, Free Flavor Cards and Flavor Graphics are available at our customer portal https://www.funfoodscentral.com